Michelle Newten Thank you for a beautiful weekend. You truly are an earth angel and an inspiration... cannot wait to have you back at Sacred Keys (our angel lady!) Big hugs and angel kisses to you xxoo
Thank you for such a great weekend Michelle ...you're an inspirational teacher and you're hilarious to boot! ... Thoroughly enjoyed your course....xx
I was recommended to do this course and I found Michelle to be very professional, engaging and knowledgeable. She is also a very warm and welcoming person which adds to value of the course. Great course to be a part of and would highly recommend it!
I'm wearing Pink today Even socks! I am still absorbing the Life Changing workshop on Angel Feather Oracle Certificate!! I can highly recommend to all who love there Angels and of course Feathers!!XX
Thx Michelle Newten for your guidance and most of all your humour. For anyone who owns this gorgeous oracle.......book in and learn the depths of knowledge this oracle has to offer. You'll never regret it.
What an AMAZING weekend, I'm still smiling feeling blessed to have shared this with such beautiful women. To anyone interested in this course I 'HIGHLY' recommended. Michelle Newten is an amazing spiritual teacher, she has inspired me in so many ways! Bek
Hello Beautiful Aussie Earth Angels
I have been very blessed to do Michelle Newten's AOK Angel Feather Oracle course over the weekend, such an amazing weekend, rated as highly as Coolum!
Michelle is such an Inspiring and amazing teacher, I have walked away feeling so inspired and enlightened. I can highly recommend her course if anyone thinks about doing it in the future.
So grateful for the learning and healing that took place this weekend! I love Earth angels! Thanks Michelle Newten you're a beautiful soul Xox
Thank you The Aussie Angel Lady for the amazing two days workshop. Thank you for sharing with us your vast knowledge about your Angel Feather Oracle card deck and for the endless stories. I highly recommend to anyone this Angel Feather Oracle Certification Course. Love & Light Gizella
Michelle is a gifted angel teacher who cares and inspires everyone in her presence. My twin sister and I were blessed to have the opportunity to be students in her Angel Workshop at Scared Keys in 2014. The class was abundant with knowledge and wisdom to prepare us our higher purpose as Angel card readers and mentors. There was lots of healing energy and music in the room helping you feel relaxed for concentration and messages flowing. You can feel the presence of angels assisting all the students along with Michelle also giving us so much support and love!!! Michelle explains in full detail how to use her beautiful Feather card set in confidence (and the readings are so accurate!!!) It was so much FUN!!!  Lots of laughter and stories was "medicine for the soul" as Michelle recalled her life experiences in class. I highly recommend her workshops......she is a expert in her field of Angel teaching!! Thank you so much and congratulations Michelle!! Marg and Maryanne

Ready to spread your wings and shine!
Are you ready to gain a professional qualification today in the
comfort of your own home?
How much will you need to invest to become a fully certified Angel Feather Oracle Practitioner?
Investment:
$497.00 AU ONE time payment
Thanks to the wonders of technology you can get instant access and start today.
It's all online and waiting for you in the AOK Academy.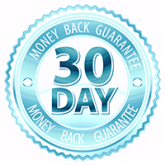 (Please note special conditions):
The content of this course is my work that is dear to my heart, my life passion which has been channelled from the Angels. I totally believe that you will appreciate the depth of knowledge it contains.
If however you are not satisfied please politely request a refund within 30 days by contacting AOK Angels support but please note the firm conditions associated with the refund below.
*REFUND CONDITION: PLEASE NOTE*: as part of the bonuses require an investment on my part I.E. postage of the Angel Feather Oracle worldwide. The refund will be held until any posted materials have been returned in full to AOK Angels. The refund amount will be course price less postage costs incurred by AOK Angels to deliver your oracle initially .
Therefore refund will be course price minus the initial postage cost of sending your oracle.  These conditions are firm and binding.
As the Angel Feather Oracle is not available freely internationally at this stage the Angels have guided me to include these conditions